Mrs. Douthard's Directory
Created by Catherine Douthard, Interventionist and Instructional Technology Specialist
Sharing educational resources for students, parents and teachers!
SCUBA Diving in Belize
Dive in for Knowledge!
In this unit, students will explore various real-world applications of different forms of measurement, including time and distance. They will make estimations and calculations. Throughout the unit, students will be using online resources to plan a diving trip.
This lesson prepared by Tamie Dickson. Webpage created by Catherine Douthard.
The Illuminations Lesson Plan is available at: http://illuminations.nctm.org/LessonDetail.aspx?ID=U173
---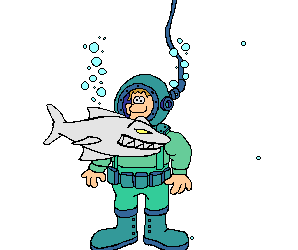 ---
Copyright April 2010, Catherine Douthard. All rights reserved.